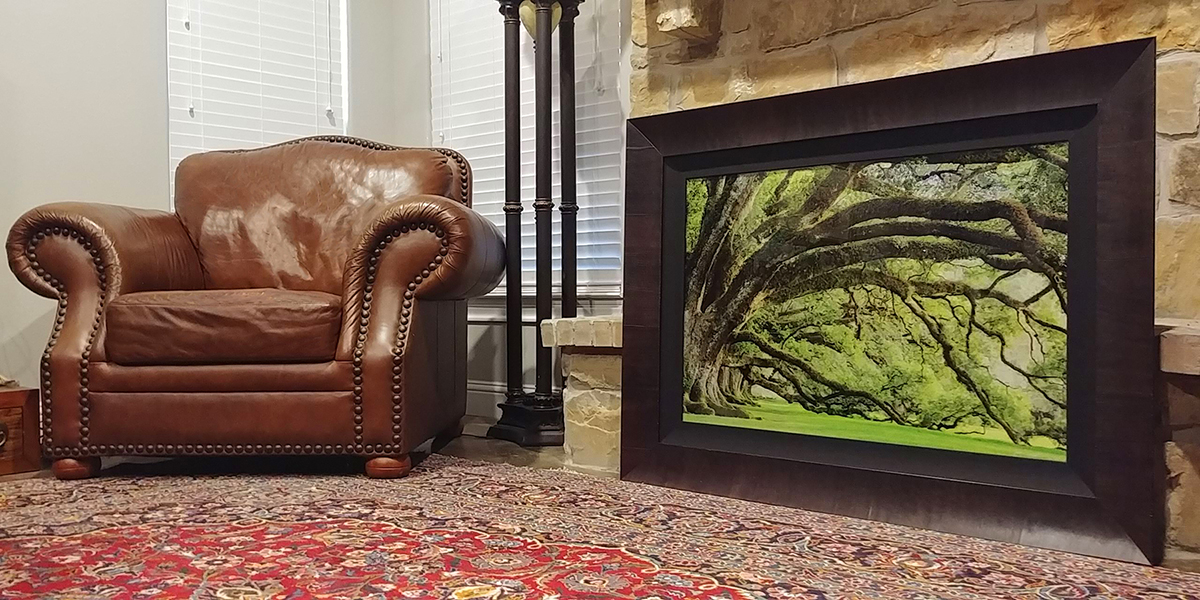 Enhance any Lumachrome acrylic fine art print with elegant and luxurious Tabacchino Dark Ash framing from ROMA moulding. Exclusive to Lumachrome acrylic prints only, this Italian handmade framing will accentuate your fine art piece by providing a sophisticated appearance. I personally recommend complimenting your Lumachrome acrylic print with an earth tone ROMA framing option such as the distinguished Dark Ash color with the black linen liner I offer. Other options may be available upon request. If this framing option is your desire, select the Framed Lumachrome Acrylic Fine Art Print option available for each photo from any gallery on my website.
Elegant design
Handmade in Italy
Luxurious look and feel
Breathtaking visual experience
Ready to hang
Framed Sizes
Framing adds 14 inches to the height and width of a Lumachrome acrylic fine art print.

24 x 36 Lumachrome print with 4 inch frame and 3 inch linen liner = 38 x 50 framed

30 x 45 Lumachrome print with 4 inch frame and 3 inch linen liner = 44 x 59 framed
40 x 60 Lumachrome print with 4 inch frame and 3 inch linen liner = 54 x 74 framed

48 x 72 Lumachrome print with 4 inch frame and 3 inch linen liner = 62 x 86 framed