Acrylic prints are the creations of desire that can be found hanging in the finest galleries in New York City, Las Vegas, and in art destinations worldwide. The very best fine art prints that I offer are Lumachrome acrylic prints which bring unbelievable resolution, clarity, and vibrancy with an incredible 3D image quality that can appear backlit and holographic.

These world class artworks will transform any room in your home or office and become the center of attention by creating a statement piece that is sure to catch anyone's eye. The gallery quality of a Lumachrome acrylic fine art print coupled with the images I create, provide a breathtaking visual experience. Because of the 3D image quality of a Lumachrome print, viewers of my artwork often make the statement that they feel like they are in the scene, whether its a beautiful lush forest, a calm quiet lake, or an alluring landscape of mountains and wildflowers.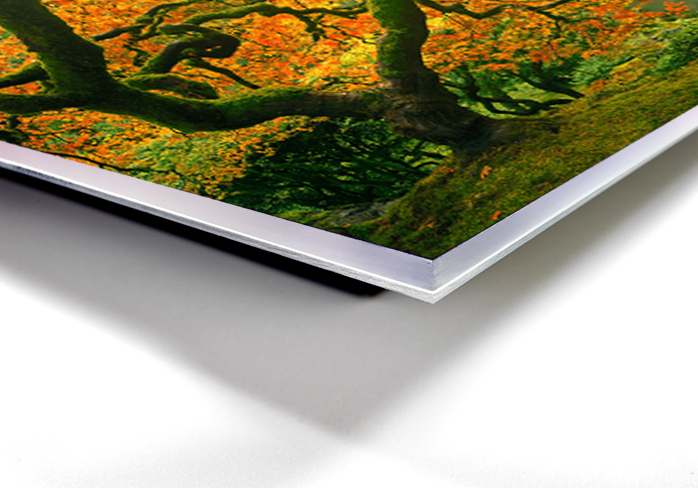 The process of creating a Lumachrome acrylic print is proprietary, making them a unique fine art print. Museum quality transparency paper is face mounted to a crystal clear sheet of acrylic glass and supported by a pure white protective backing. As differing intensities of light fall across the print the luminescence changes creating a glowing effect that is truly amazing. The superior quality of my Lumachrome prints are my premium product and are the preferred choice among collectors and artwork lovers. My Chromaluxe and Fuji Flex prints do not offer these qualities.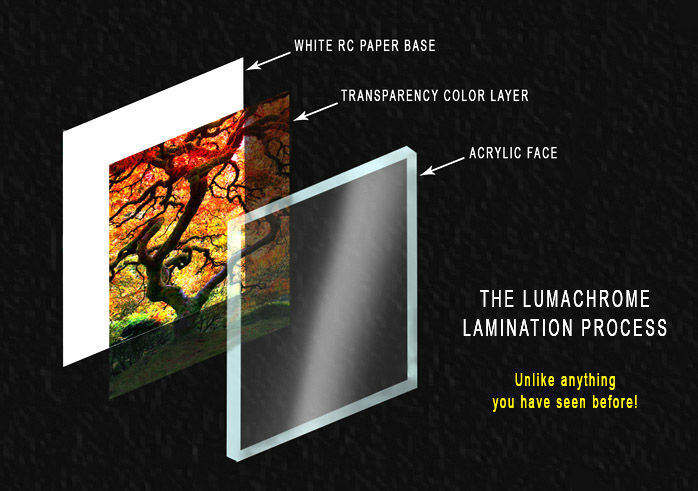 Lumchrome acrylic prints do not require external framing. Instead, they come with a "float mount" on the reverse, which when hung gives the appearance that it's floating off the wall. However, if desired, I offer elegant ROMA external framing exclusive to my Lumachrome acrylic prints.


Radiant glowing response under lighting
Luminescence changes as light intensity changes
Unbelievable clarity and vibrancy
Details appear to emerge in 3D
Appear backlit and holographic
Preferred choice for collectors and artwork lovers
Frameless - no external frame required
Ready to hang